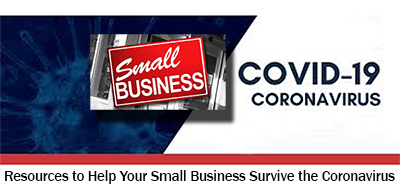 There is an overwhelming amount of information regarding COVID-19, we have curated the most important and relevant information about navigating these uncharted waters from a business perspective. You'll find resources on financial planning, working remotely, and leading during a crisis.
We will continue to update these resources found here with new developments and related programs.
As always, we are here to serve and offer any guidance you need concerning your business and business continuity as it relates to IT.  Our vendors understand the struggle we all face and have enabled us to provide remote access and computer backup at no charge until June 30, 2020 (certain restrictions apply).  As other vendors offer their products at no charge we will make them available to our clients and the Business community.
United we will overcome the challenges ahead. Wishing you and your employees good health.
Sincerely,
Alonzo Montoya
CEO & Founder
Demystifying CARES Act:
Under the CARES Act, the loans can be for as much as 2.5 times payroll or $10 million, whichever is less. Payments can be deferred by up to a year, and businesses will be able to apply for forgiveness of the loan (or a portion of it), based on the amount used during the eight weeks following loan approval.  Forbes.com
U.S. Small Business Administration (SBA):
Apply for a loan as soon as it is available. After they determine if you qualify, you will receive funds in 2-3 weeks. Apply even if you think you won't need it. You can always say NO. Applicants are encouraged to apply online for a disaster loan. If you do not have access to a computer or smartphone, please call us at 1‐800‐659‐2955 for assistance.  https://www.sba.gov/page/coronavirus-covid-19-small-business-guidance-loan-resources
Video provided via Linkedin may not display on iPhone and/or iPad. Please use this link to view the video.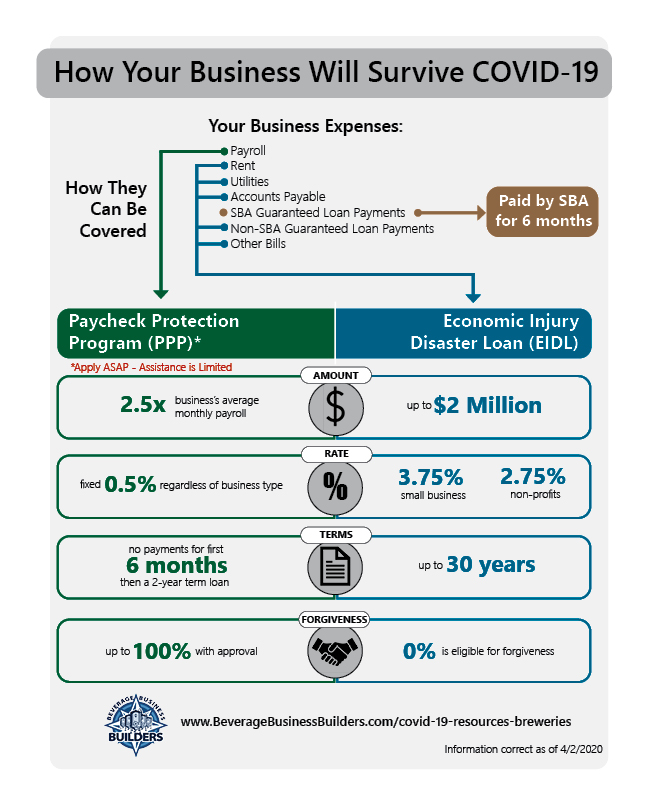 Private Covid-19 Grant Opportunities
Families First Coronavirus Response Act (FFCRA or Act)
The Los Angeles County Economic Development Corporation:
The Los Angeles County Economic Development Corporation (LAEDC) has developed this online Coronavirus Response and Recovery Resource Guide to help for-profit and non-profit employers of every size, as well as their employees in LA County, survive and recover from the increasingly devastating economic impacts of the necessary government restrictions imposed to slow the transmission of COVID-19.
Los Angeles City Small Business Emergency Microloan Program
If your business is located in another city or state please look at this list compiled by
The Fed has temporarily lifted Wells Fargo's asset cap
The Fed said it is easing restrictions on Wells Fargo because of the "extraordinary disruptions from the coronavirus," noting that the change would not apply to any of the bank's other lending activities.  Read more...
Upcoming Business Webinars to Attend:
These are great upcoming webinars that are sure to be of great benefit to your operations in the short and long term.
90 Day Financial Planning:
Stabilizing Your Business: Improvise, Adapt, Overcome.
Keeping The Office Safe:
 Keeping Personnel Safe When Going To A Client Site
If you need to deploy onsite service personnel, you need to have protocols in place.
https://www.who.int/docs/default-source/coronaviruse/getting-workplace-ready-for-covid-19.pdf
Top 6 Best Practices For Businesses Amid COVID-19
https://petracoach.com/top-6-best-practices-for-businesses-amid-covid-19/
Prioritize Issues of Greatest Urgency
Triple Your Communication
Work from Home
Use Video Conferencing
Manage Your Cash
Look for Opportunities to Do Something Extraordinary
REMOTE COLLABORATION TOOLS:
This tool is included in your Microsoft Office 365 Licensing the Business Essentials, Business Premium, E1, and E3 levels.
Free Microsoft TEAMS Training
Bigger Brains has moved their Teams training over to YouTube as a resource for companies who need to learn collaboration in a hurry. https://getbiggerbrains.com/coronavirus-help-free-microsoft-teams-training/
REMOTE ACCESS TOOLS:
GotoMyPC https://support.logmeininc.com/gotomypc/coronavirus
Chrome Remote Desktop https://remotedesktop.google.com/
TeamViewer https://www.teamviewer.com/en-us/
SANS Security Awareness Work-from-Home Deployment Kit - FREE
The SANS Institute put out a free deployment toolkit/security awareness for working from home.
https://www.sans.org/security-awareness-training/sans-security-awareness-work-home-deployment-kit?utm_content=121882391&utm_medium=social&utm_source=linkedin&hss_channel=lcp-35509483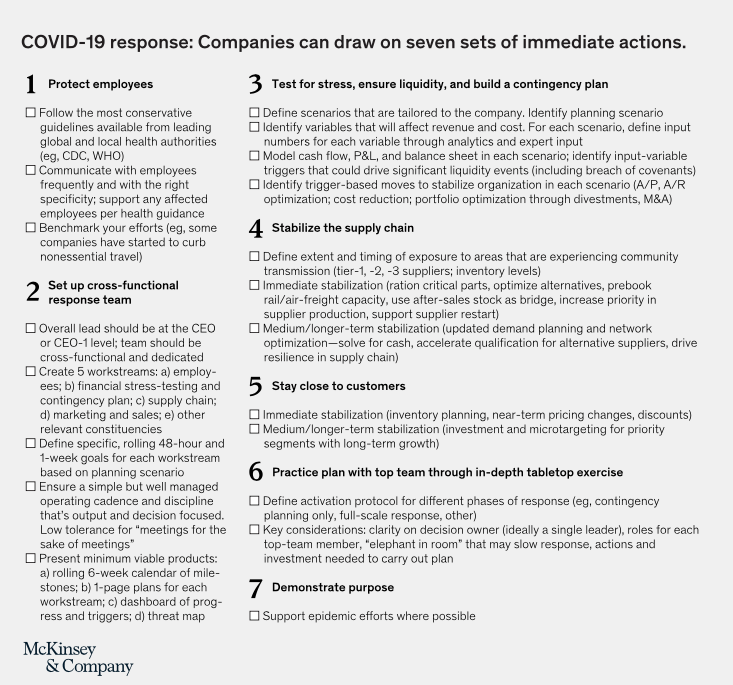 For updates join our email list: