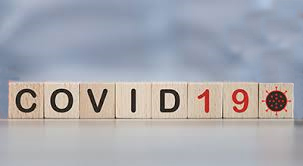 Explore distance learning resources for schools affected by COVID-19
For educators and IT administrators preparing for potential school closures — or currently facing them — here are a few ways to engage students through distance learning.
Zoom K-12 School Verification Form
Zoom is temporarily lifting the 40-minute time limit on free Basic accounts for schools affected by the Coronavirus. Here's how to get access for your school.
http://www.zoom.com (link is external)
United States Internet Service Providers
Digital learning management systems
Systems purpose-built for mobile phones
Systems with strong offline functionality
Massive Open Online Course (MOOC) Platforms
Self-directed learning content
Mobile reading applications
Collaboration platforms that support live-video communication
Tools to create digital learning content
Sign up for information related to: